Job Openings
As a member of The MASY Group, you will be part of a dedicated and highly competent Team focused on providing innovative, top-of-the-line solutions for our customers. It also means working at a dynamic, fast growing company that fosters professional growth and shared sense of achievement. Our culture and values are important to us, and we're looking for individuals who will contribute to and thrive in the environment we've created.
Regardless of their professional background, our team members share great potential in the following areas:
Leadership. A keen ability to lead and mentor various teams within diverse environments to achieve measurable impact and positive contributions to an organization's mission.
Solutions Driven. MASY teammates are focused on developing executable solutions and long-term focused solutions.  You must have superior intellectual abilities as well as a practical sense of what works in complex organizations.  We believe that custom solutions yield the greatest competitive advantage and value for our clients. Simply put, we view our client's success as our own.
Exceed Expectation. We take great pride in exceeding client expectations in support of their respective efforts. This requires continued commitment, tremendous energy, strong communication skills, and the ability to handle nontraditional environments.
Global Perspective. MASY consultants share diverse cultural backgrounds and international experience that enables us to achieve a high level of international cooperation and effectiveness.
We encourage experienced professionals with an established performance record of achievement to explore current opportunities.
Benefits
Benefits are important considerations in selecting the right opportunity. We've developed a total compensation structure aimed to attract and retain top performers.
MASY offers a comprehensive and market competitive benefits program that include:
Health Insurance
Dental & Vision Plans
Dependent Care
Flexible Spending Account
Employer Matched 401k Retirement Option
Accrued Leave
Transitioning Veterans
We have a proud history of serving the military. We recognize the valuable experience Veterans offer to businesses across key industry sectors. They know how to integrate in various team environments while resolving complex challenges. At MASY, former military Team Members continue to successfully support various Defense missions as well as leverage their leadership and talent to achieve viable commercial solutions.
A transition into the private sector can be challenging which is why MASY is an active participant in the Skillbridge Program that aims to assist with the transition of service members. To further affirm our corporate commitment to transitioning service members, we actively support and recruit Veterans who have served with the United States Armed Services with distinction.
To learn more about Skillbridge: http://www.dodskillbridge.com
Click image to enlarge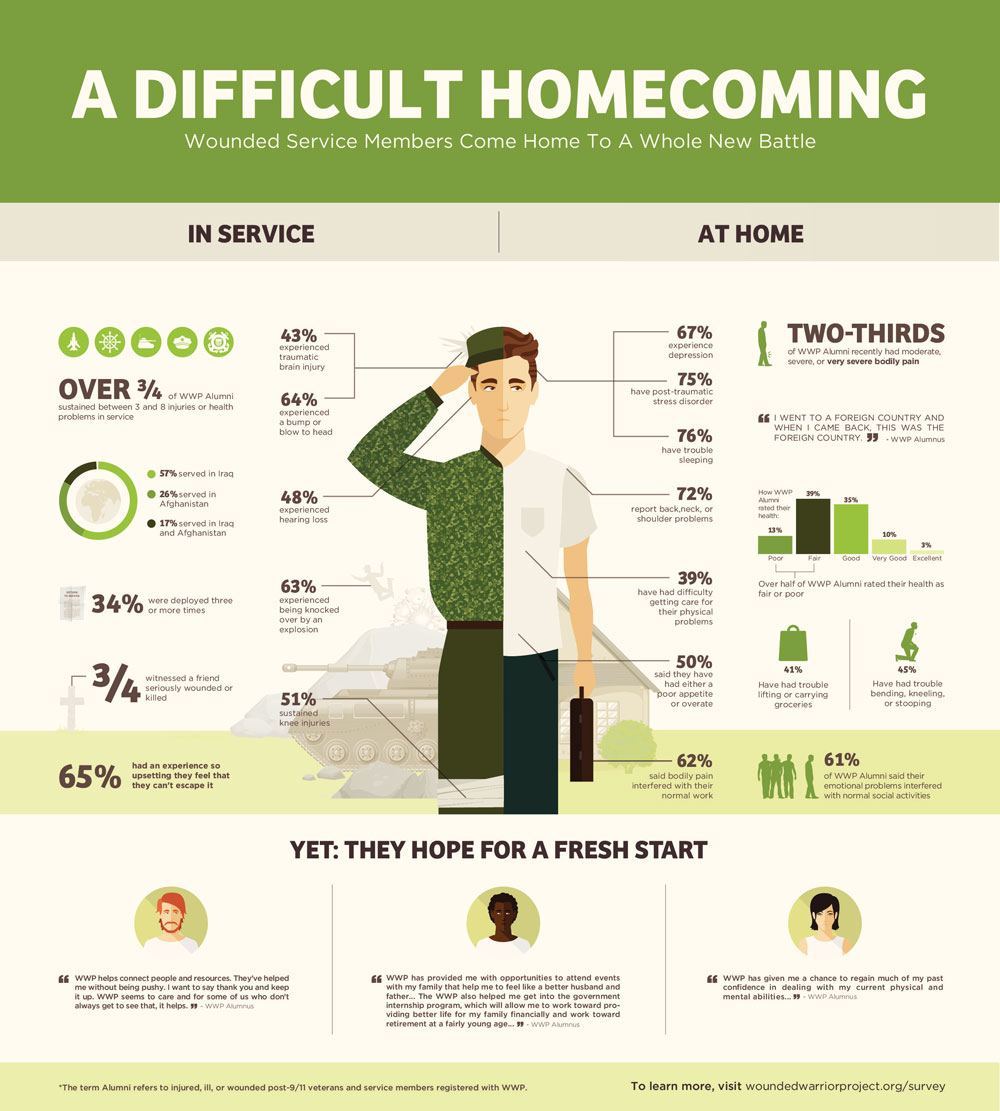 Source: Visual.ly