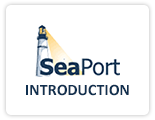 Innovative, Intelligent, MISSION Focused…
To support dynamic National Security challenges, The MASY Group provides innovative intelligence solutions, using focused consulting approaches and specialized outsourcing.
Through consistant communication and close collaboration with clients, we design, develop and deliver tailored intelligence services enhancing client capabilities and operational impact. These solutions include strategic consulting services, innovative, measured and proven development courses, focused training curriculums, advanced seminars, and current distinctive threat methodologies.
We have established a team of recognized and credentialed former National Security and industry professionals who work closely with government, defense, and private sector clients to support mission critical requirements. Our highly skilled members are sought-after subject matter experts who have provided expertise and hold a long track record of professional achievement. They have demonstrated laudatory success as senior officers within the National Security community and Military Services, and are globally oriented with extensive international exposure and cultural competence. By creating a synergy between these skills, we provide tactical, operational, and strategic organizations uniquely tailored offerings.
We specialize in:
Human Intelligence training for law enforcement, the military services and agencies of the Intelligence Community (IC)
Counterintelligence and related activities training
Collection and analytical transformation consulting
Human Terrain analysis and assessments
National Security Community policy development
Behavioral Pattern Assessment training and consulting
Country familiarization and cultural competency training
Social Networking and Data Acquisition
Academic and Distinguished Speaker presentations